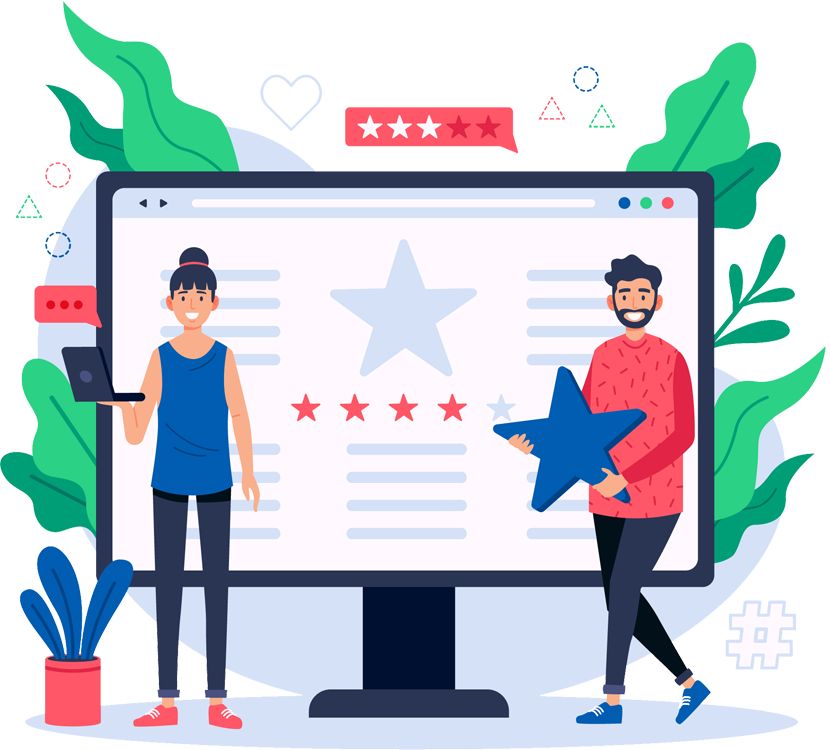 STANDARD DIGITAL WEBSITE?
Technically and formally, a standard digital website must ensure a fast page load speed, no Code errors. The interface is not only beautiful but also suitable for users, in line with business aspirations such as integrated online payment function, review feature,
A standard digital website also requires showing unity according to the brand identity and expressing the business spirit that wants to transmit talent.
In terms of content, the page tags need to be uniformly arranged and logically arranged. For example, the contact information and the category must be installed in the "golden" positions so that users can easily remember and search as soon as they roll.
Professional after-sale support
Implementation time: 14 days
100% Advance Payment
Custom designed interface
Free Hosting
Free international domain
Compatible with all mobile devices
Guide and give away webmaster books
Support 15 copy articles
Giving SSL
Contact
Implementation time: 14 days
100% Advance Payment
Custom designed interface
Free Hosting for 6 months
Free international domain
Compatible with all mobile devices
Guide and give away webmaster books
Support 15 copy articles
Giving SSL
Contact
Implementation time: 21 days
100% Advance Payment
Custom designed interface
Free Hosting for 1 year
Free international domain
Compatible with all mobile devices
Guide and give away webmaster books
Support 15 copy articles
Free SSL
Contact